Fish Schtick Episode 93 – Rob Snowhite
Audio clip: Adobe Flash Player (version 9 or above) is required to play this audio clip. Download the latest version here. You also need to have JavaScript enabled in your browser.
Subscribe to Fish Schtick on iTunes
Download MP3 version HERE
It's Thursday, January 19, 2012. Brian Bennett is out this week at the Outdoor Retailer Show …
Thanks today to BossTin … The Fish Schtick is presented by Fishhound. Fishhound provides the best local fishing reports delivered directly to you from licensed guides & boat captains – fresh off the water. Now, sign up for Fishhound Club Membership. In the Fishhound Club, you get everything you normally would, plus gear to test and keep – guaranteed! With coverage on thousands of waters, you'll know where to go, when to go and what to throw. Get a free membership, or now – the new Club Membership at www.fishhound.com.


Fishhound Fishing Report
In Colorado, try ice fishing Boyd Lake State Park, where over 30,000 10-inch trout were stocked last fall. 4-5 inches of ice across the lake, and the Marina Cove has been good fishing.
Down in Texas, the water is clear and ranges from 59–63 degrees on Choke Canyon Reservoir. Black bass are biting good on chartreuse spinnerbaits and soft plastic worms over grass in 12–22 feet. Or, try your luck on channel and blue catfish – they're eating good on shrimp and stinkbait in 2–10 feet.
Out of Ft. Lauderdale, the Lady Pamela II reports an amazing catch-tag-release story on a sailfish caught in 200 feet of water that took them out to high seas and 700 feet of water.
For a free report on waters near you, www.fishhound.com.
Guest Intro
Rob Snowhite doesn't call himself a guide. He calls himself a Fly Fishing Consultant. That's because he guides on the waters in and around Washington, DC where everybody is a consultant. Last year he tried something crazy. He ran a Groupon deal for Fly Fishing Lessons. In a day, he sold 1300 deals. How he managed his way through 1300 new clients – plus snakehead fishing in our nation's capitol, and the crazy kinds of people who you wind up fishing with when you guide inside the beltway.
Brian / Moldy Chum News
Brian is out at the Outdoor Retailer show in Salt Lake City, but …
Fishing Barracudas in winter: http://www.moldychum.com/home-old/2012/1/17/cuda-snippet.html
Pebble Mine update: http://www.moldychum.com/home-old/2012/1/17/pebble-news.html
Alaska mining operations account for ninety percent of ALL toxic chemical releases in the Pacific Northwest Region of Idaho, Oregon, Washington and Alaska.
92.3 % of the total comes from metal mining.
We've all either dropped a phone in the water or know someone who has. Cool video of Liquipel, which makes your phone waterproof: http://www.moldychum.com/home-old/2012/1/12/liquipel.html
Teeg / Recycled Fish News
Just back from the Des Moines Sport Show – on top of the Bass Tub as the "fishing pro."
Before that, the Okoboji Hardwater Open was a hit: http://www.recycledfish.org/blog/on-ice-tour/okoboji-hardwater-open-photo-recap/
Next stop – the River City Fishing, Hunting, Boat & RV Expo!
Around the world of fishing in 120 Seconds
Good news! WSFR 75 – It's Your Nature – that's the campaign to celebrate 75 years of quality hunting, fishing, shooting, boating and wildlife-related recreation thanks to the U.S. Fish and Wildlife Service and the Association of Fish and Wildlife Agencies.
More good news from Indiana. Fisheries surveys on the White River show that it has made a full recovery following a massive 55-mile total fish kill in 1999. The White River has received its cleanest bill of health since a major fish kill in 1999.
In December 1999, an estimated 4.3 million fish died as a result of a fish kill that started at the outfall of the Anderson Waste Water Treatment Plant. This fall, biologists found 57 species of fish thriving in the river.
In Washington State – a vote to ban lead fishing tackle has been postponed … due to snow. Crazy snowstorm shut down the state house but when they reconvene, HB2241 will let the Environment Committee decide whether they want to ban small lead sinkers.
From Washington DC to the Canadian Tar Sands – through Nebraska and all the way to Oklahoma, ultimately to the Gulf of Mexico … the Keystone XL Pipeline project has been tabled by the Obama Administration. Nebraskans breathe a sigh of relief … the pipeline posed the greatest threat to Nebraska waters.
Vermont's Lake Champlain has had an explosion of cormorants, which eat up to 4.5 million pounds of fish a year. $100,000 secured for Lake Champlain International through Senator Leahy's office will now go to mitigating the cormorant population.
Two jagweeds in Kentucky were convicted of wildlife crimes. Plead guilty in the U.S. District Court in Ohio to trafficking in and falsely labeling illegally harvested paddlefish – they were selling its caviar.
This week's Stewardship Tip: Fishing is a leaky bucket. The sport lost anglers again in 2011, at least as far as license sales numbers show. Conservation through participation! Take someone new fishing this year – commit to it.
More fishing hoopla at moldychum.com – Stewardship Tips and more at www.RecycledFish.org. I'm Teeg Stouffer and we just went around the world of fishing in 120 seconds thanks to Boss Tin at BossTin.com.
Brought to you by BossTin – makers of environmentally friendly fishing weights for the fly and conventional tackle angler.


Guest Intro / Interview
Rob Snowhite walked out of his suit-and-tie job in Washington, DC to become a fly fishing guide. He's been a biology teacher and a head guide at a fly shop. He's worked in Breckenridge at the Orvis Endorsed Outfitter of the year. And today, he guides Senators and Situation Room guys. He takes out Capitol Hill media pundits and Homeland Security directors. Sometimes the fish stories aren't as interesting as the people who fish for them, so today, we're looking for some of those kinds of stories.
Rob – got a good fish story for us?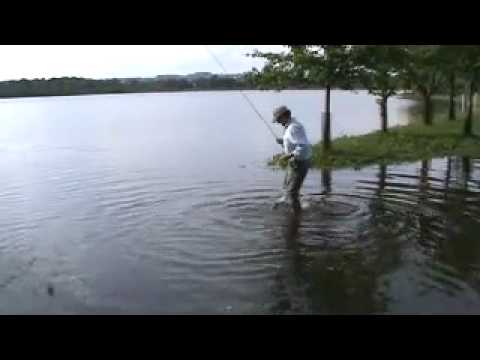 You tried Groupon. How did that go?
Talk about some of the people who you've wound up guiding.
What kinds of fishing exists around Washington, DC?
The most well-known fishing event in DC may be the National Casting Call. What's that all about?
We hear about these grizzly Snakheads that have invaded the eastern states, what's your Snakehead Challenge?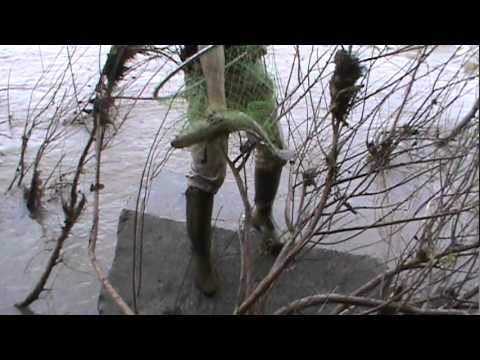 Rob on Twitter @RobSnowhite
Here's a link to Rob's podcasts.
Conservation Topic
You grew up in a pretty conservation savvy-house, what's the story?
One of my lines is, "fish are delicious, healthy, and they're a renewable resource – part of the heritage of our sport is bringing fish to the table, but we have to harvest selectively." You have a different perspective: that fish are a non-renewable resource.
Quote of the Week
Rob – want to come up with a poem, song lyric, quote, etc. for us?
The Fish Schtick Podcast Crew
Brian Bennett
Twitter – @moldychum
Facebook – Moldy Chum
Web – http://www.moldychum.com
Teeg Stouffer
Twitter – @TeegStouffer
Twitter – @RecycledFish
Facebook – Recycled Fish
Web – http://www.recycledfish.org
Michael Mauro
Twitter – @mauromedia
Facebook – mauromedia
Web – http://mauromedia.com
Subscribe to the Fish Schtick on iTunes here.
That's the Schtick for another week, with thanks again to our friends at Fishhound – real time fishing reports on thousands of waters across the country for free at www.Fishhound.com. Thanks also to BossTin, online at www.BossTin.com. The Fish Schtick is also distributed by Bloodknot Magazine, read it online for free at www.BloodKnot.net.
Remember that our lifestyle runs downstream . Good Cheer, Blessings and Great Adventures.

Podcast: Play in new window
| Download